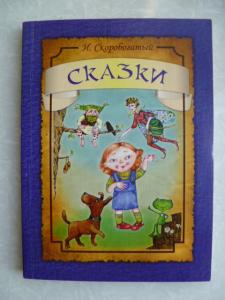 Скоробогатый И. Сказки.  2008 binding type: hardcover.
Category: Book, journal, almanac
Rubric: Children`s Literature: Stories, poems and fables;
Place of origin of goods: Азия
Description: Художник Т.Ю.Левшина. Харьков Изд-во `Скорпион` 2008г. 184 с., рис. Палiтурка / переплет: Мягкий, Обычный формат. Сказки рассказывают о дружбе, взаимопомощи и о том, что добро всегда побеждает зло.
(Seller: sevost)
Price 30,00 грн.
ORDER FORM
Marked with * is required