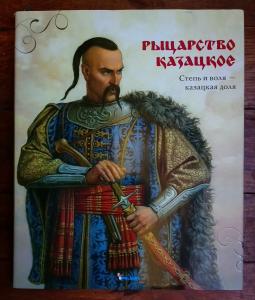 сост. О. Н. Улищенко Рыцарство казацкое Харьков: Фактор. 2013 64s., binding type: hardcover.
Category: Book, journal, almanac
Rubric: Ukrainistics; History and everyday life the Cossacks;
Place of origin of goods: Украина
Language: Russian
Description: Красочно иллюстрированное издание, посвященное Запорожской Сечи. 4 панорамных разворота. Художник Крутик А. В. Наклад 4 000. Суперобложка. Формат увеличенный: 25 х 30,5 х 1,5 см.
Status: отличное
ORDER FORM
Marked with * is required