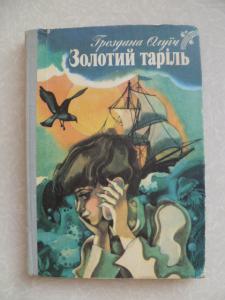 Олуїч Гроздана. Золотий таріль. 1987 binding type: hardcover.
Category: Book, journal, almanac
Rubric: Children`s Literature: Stories, poems and fables;
Place of origin of goods: Азия
Description: Казки. Переклад з сербохорватської М.Шпаковатого. Малюнки С.Кім. Київ Веселка 1987г. 174с. Палiтурка переплет: Тверда,, Збільшений формат. Збірка казок відомої югославської письменниці, в яких оспівується людська доброта, перемога добра над злом, справедливості над свавіллям.Офсетний друк, повноформатні кольорові ілюстрації.
(Seller: sevost)
Price 40,00 грн.
ORDER FORM
Marked with * is required