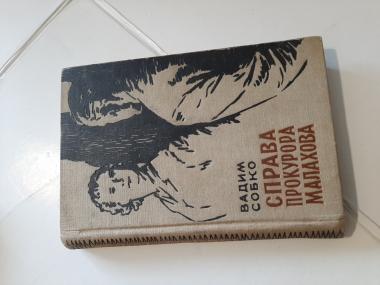 Собко В. Справа прокурора Малахова Київ: Радянський письменник. 1959 318s., binding type: hardcover.
Category: Book, journal, almanac
Rubric: Ukrainian prose of XX-XXI centuries.; Detectives, Adventure;
Place of origin of goods: СССР
Language: Ukrainian
Description: Події, зображені в повісті В. Собка «Справа прокурора Малахова», відбуваються в одному з індустріальних міст Донбасу. Колектив великого хімічного комбінату працює над винайденням нової пластмаси. Та під час дослідів стався вибух, який завдав великих збитків підприємству. Справа потрапляє на розслідування до прокурора Малахова, бюрократа і формаліста. Разом з кар'єристом інженером Ігнатьєвим він намагається стати на перешкоді заводським дослідникам...
Status: хорошее
Description of seller: Пересылаю Укрпочтой, Новой почтой по предоплате на карту Приватбанка, или наложенным платежем. Номер телефона 0678742527, 0934826417 Ел.почта [email protected]
ORDER FORM
Marked with * is required