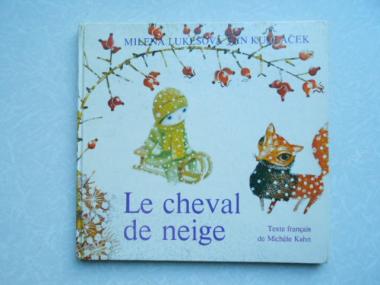 Texte Francais De Michele Kahn. Le Cheval De Neige (на французском) 1977 binding type: hardcover.
Category: Book, journal, almanac
Rubric: Children`s Literature: Stories, poems and fables; Books in other languages;
Place of origin of goods: Азия
Description: by Jan Lukesova, Milena and Kudlacek (Author).Ce livre est magnifique. Une jolie histoire et des illustrations somptueuses 1977.Размер 25.5 Х 24.5 см.
(Seller: sevost)
Price 55,00 грн.
ORDER FORM
Marked with * is required