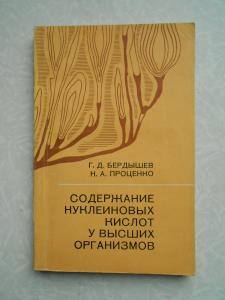 Г. Д. Бердышев, Н. А. Проценко. Содержание нуклеиновых кислот у высших организмов 1978 binding type: hardcover.
Category: Book, journal, almanac
Rubric: Biological sciences;
Place of origin of goods: Азия
Description: Бердышев, Геннадий Дмитриевич. : монография. Содержание нуклеиновых кислот у высших организмов : монография / Г. Д. Бердышев, Н. А. Проценко. - Киев : Вища школа, 1978. - 160 с.
(Seller: sevost)
Price 50,00 грн.
ORDER FORM
Marked with * is required