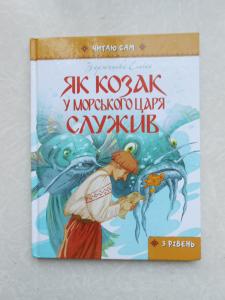 Еліна Заржицька . Книга Як козак у морського царя служив 2016 binding type: hardcover.
Category: Book, journal, almanac
Rubric: Children`s Literature: Stories, poems and fables;
Place of origin of goods: Азия
Description: Українські козаки до всього вдатні — хоч на вовка-сіроманця обернутися, хоч військом морським керувати.
(Seller: sevost)
Price 30,00 грн.
ORDER FORM
Marked with * is required