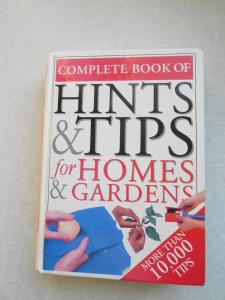 Complete Book of Hints 1998 binding type: hardcover.
Category: Book, journal, almanac
Rubric: Kitchen Garden, garden, house plants;
Place of origin of goods: Азия
Description: More than ten thousand tried-and-tested remedies clever solutions bright ideas professional tricks and techniques money-saving alternatives and time-saving options. Sections include organising your household utilising space cleaning the home care and repair moving home health and safety and decorating.1998 г.
(Seller: sevost)
Price 150,00 грн.
ORDER FORM
Marked with * is required