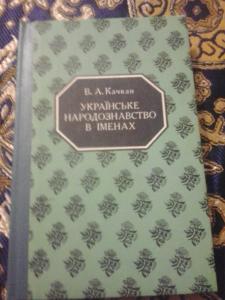 Качкан В. Українське народознавство в іменах Київ: Либідь. 1994 333s., binding type: hardcover.
Category: Book, journal, almanac
Rubric: Ukrainistics; Anthropology, ethnography, mythology, folklore;
Place of origin of goods: СССР
Description: Частина І Розкривається творчий шлях А.Могильницького, М.Костомарова, А.Петрушевича, О.Огоновського, В.Ільницького, К.Горбаля, В.Антоновича, М.Драгоманова, В.Шухевича, Г.Цеглинського, М.Павлика, Н.Кобринської, С.Русової, Є.Олесницького, Є.Чикаленка, Б.Грінченка, Ю.Пенькевича, М.Грушевського, І.Крипякевича, В.Охримовича, М.Лозинського, В.Гнатюка, Б.Лепкого, С.Єфремова, В.Винниченка, Я.Веселовського, І.Огієнка, О.Бойкова, М.Ломацького, М.Капія, Ю.Целевича
Status: Хорошее.
Description of seller: Пересылаю Укрпочтой, Новой почтой по предоплате на карту Приватбанка, или наложенным платежем. Номер телефона 0678742527, 0934826417 Ел.почта vova.andrushenko.78@mail.ru
ORDER FORM
Marked with * is required