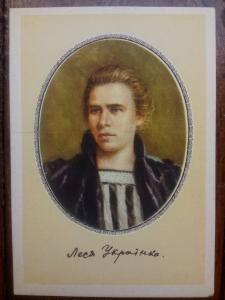 Леся Українка (Лариса Петрівна Косач) (1871-1913) (Lesya Ukrainka (Larysa Petrivna Kosach) (1871-1913)) Київ: Держ. видав. образотв. мист. і муз. літ. УРСР. 1956 binding type: without binding(or an object that never had a binding).
Category: Postcard
Place of origin of goods: СССР
Description: Поштова листівка з портретом Лесі Українки. Художник М. Базилєв. Postcard with portrait of Lesya Ukrainka. Artist M. Basylev. The price of this postcard is $ 3.
Status: у дуже доброму стані in a very good condition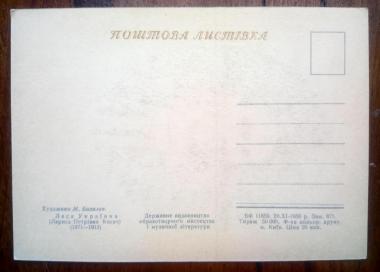 ORDER FORM
Marked with * is required