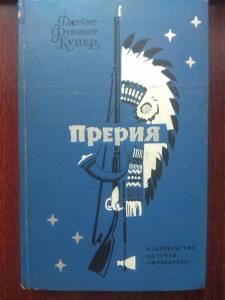 Купер Прерия Москва: Детская литература. 1975 415s., binding type: hardcover.
Category: Book, journal, almanac
Rubric: Children`s Literature: Prose; Adventure;
Place of origin of goods: СССР
Language: Russian
Status: хорошее
Description of seller: Серия "Школьная библиотека". американского писателя-классика, посвященной приключениям охотника Натаниэля Бампо. Роман, заключающий историю Кожаного Чулка, подводит итоги не только жизни героя, но и всей эпохи колонизации Америки.
(Seller: Olenka)
Price 25,00 грн.
ORDER FORM
Marked with * is required