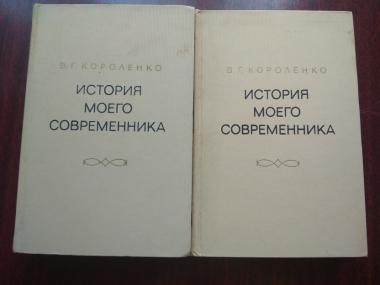 В.Г. Короленко История моего современника. В 4 томах (комплект из 2 книг) Москва: Художественной литературы. 1976 952s., binding type: hardcover.
Category: Book, journal, almanac
Rubric: History of Russia; Multi-volume edition of collected works;
Place of origin of goods: СССР
Language: Russian
Status: хорошее
Description of seller: "История моего современника" Владимира Короленко (1853-1921) - итоговая книга писателя, в которой отразились социально-политические и нравственные искания его поколения.
(Seller: Olenka)
Price 100,00 грн.
ORDER FORM
Marked with * is required