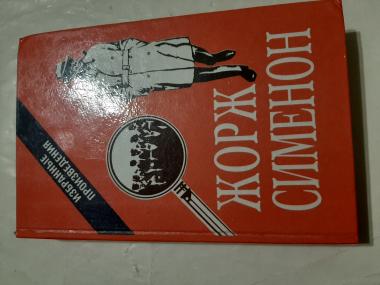 Сименон Ж. Избранные произведения. Выпуск 2 Москва: Квадрат. 1992 596s., binding type: hardcover.
Category: Book, journal, almanac
Rubric: Detectives, Adventure;
Place of origin of goods: Россия
Language: Russian
Description: Выпуск 2: Мегрэ в расставляет ловушку; Мегрэ ошибается; Мегрэ и Сумасшедшая; Мегрэ и субботний клиент; Тайна перекрестка "Трех вдов"; Вор комиссара Мегрэ.
Status: хорошее
Description of seller: Пересылаю Укрпочтой, Новой почтой по предоплате на карту Приватбанка, или наложенным платежем. Номер телефона 0678742527, 0934826417 Ел.почта vova.andrushenko.78@mail.ru
ORDER FORM
Marked with * is required