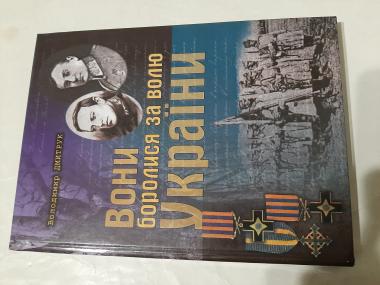 Дмитрук В. Вони боролись за волю України Луцьк: Волинська обласна друкарня. 2004 286s., binding type: hardcover.
Category: Book, journal, almanac
Rubric: History of Ukraine; Ukrainian Army;
Place of origin of goods: Украина
Language: Ukrainian
Description: У монографії висвітлено найважливіші етапи зародження, становлення та розвитку Сірожупанної дивізії, яка зробила гідний внесок у національно-визвольну боротьбу українського народу за незалежність у 1917-1920 рр. Досліджувана тема мало відома громадькості.
Status: хорошее
Description of seller: Пересылаю Укрпочтой, Новой почтой по предоплате на карту Приватбанка, или наложенным платежем. Номер телефона 0678742527, 0934826417 Ел.почта [email protected]
ORDER FORM
Marked with * is required