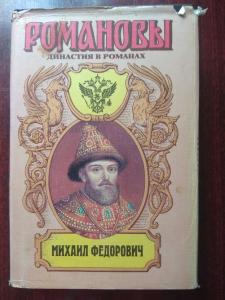 П.Н.Полевой, А.Е.Зарин, В.С.Соловьев Романовы. Династия в романах: МИХАИЛ ФЕДОРОВИЧ Москва: Астрель. 2000 608s., binding type: hardcover.
Category: Book, journal, almanac
Rubric: History of Russia;
Place of origin of goods: Россия
Language: Russian
Description: суперобложка
Status: хорошее
Description of seller: П.Н. Полевой "Избранник божий", А.Е. Зарин "Двоевластие", В.С. Соловьев "Жених царевны".
(Seller: Olenka)
Price 150,00 грн.
ORDER FORM
Marked with * is required