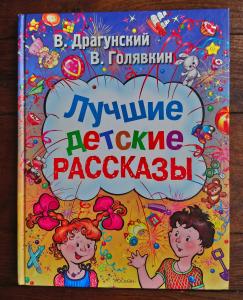 Драгунский В., Голявкин В.. Лучшие детские рассказы Москва: Росмэн. 2006 96s., binding type: hardcover.
Category: Book, journal, almanac
Rubric: Children`s Literature: Prose;
Place of origin of goods: Россия
Language: Russian
Description: Для дошкольного возраста. Содержание: В. Драгунский "Денискины рассказы", В. Голявкин "Надоедливый Миша". Рисунки З. Яриной. Обложка Т. Бариновой. Большие цветные иллюстрации. Формат увеличенный: 20 х 26,5 х 1 см.
Status: очень хорошее, немного примяты углы нескольких листов
ORDER FORM
Marked with * is required