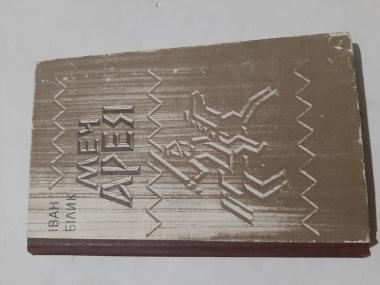 Білик І. Меч Арея Київ: Дніпро. 1990 448s., binding type: hardcover.
Category: Book, journal, almanac
Rubric: Ukrainian prose of XX-XXI centuries.; Historical novels;
Place of origin of goods: СССР
Language: Ukrainian
Description: Після появи історичного роману «Меч Арея» у 1972 році, з його відверто проукраїнським натяком в тлі, ні книга, ні сам письменник не могли лишитись незауваженними тоталітарно-ідеологічно-злочинною системою того часу. Книжку було заборонено та вилучено з бібліотек, примірники які не встигли розпродати — знищено. Письменника позбавили роботи й права друкуватись, а в пресі піддали злісному цькуванню. Після того книжка потрапляла до людей шляхом «з рук у руки» та була кілька разів перевидана за кордоном — у Канаді, Америці, Англії та інших країнах.
Status: хорошее
Description of seller: Пересылаю Укрпочтой, Новой почтой по предоплате на карту Приватбанка, или наложенным платежем. Номер телефона 0678742527, 0934826417 Ел.почта [email protected]
ORDER FORM
Marked with * is required