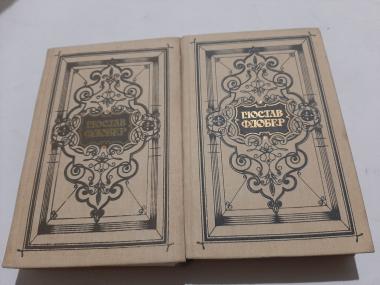 Флобер Г. Твори в двох томах Київ: Дніпро. 1987 1250s., binding type: hardcover.
Category: Book, journal, almanac
Rubric: Prose of the XIX century in Ukrainian language; Multi-volume edition of collected works;
Place of origin of goods: СССР
Language: Ukrainian
Description: В перший том входять романи - "Мадам Боварі" та "Саламбо" В другий том входять романи - "Виховання почуттiв", "Спокуса святого Антонiя", "Проста душа", "iродiада", "Лексикон прописних iстин"
Status: хорошее
Description of seller: Пересылаю Укрпочтой, Новой почтой по предоплате на карту Приватбанка, или наложенным платежем. Номер телефона 0678742527, 0934826417 Ел.почта [email protected]
ORDER FORM
Marked with * is required