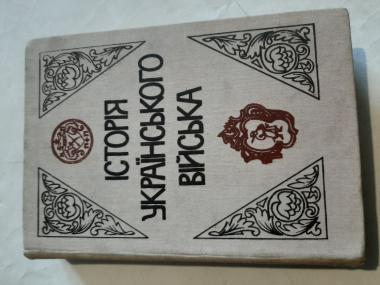 Історія українського війська Львів: Світ. 1992 712s., binding type: hardcover.
Category: Book, journal, almanac
Rubric: History of Ukraine; Ukrainian Army;
Place of origin of goods: Украина
Language: Ukrainian
Description: Автори: Крип'якевич І., Гнатевич Б., Стефанів З., та iн. Історія Українського війська (від княжих часів до 20-років XX ст.). Видання четверте, змінене і доповнене.
Status: хорошее
Description of seller: Пересылаю Укрпочтой, Новой почтой по предоплате на карту Приватбанка, или наложенным платежем. Номер телефона 0678742527, 0934826417 Ел.почта [email protected]
ORDER FORM
Marked with * is required