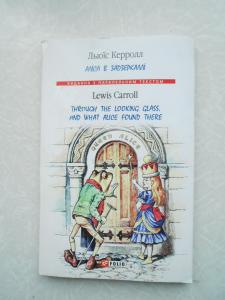 Льюїс Керролл / Lewis Carroll Аліса в Задзеркаллі / Through the Looking Glass 2017 binding type: hardcover.
Category: Book, journal, almanac
Rubric: Textbooks and tutorials for various languages;
Place of origin of goods: Азия
Description: and What Alice found there 2017 г. Билингва. «Аліса в Задзеркаллі» — продовження знаменитої казки про пригоди Аліси, можливо, найзнаменитішої героїні англійської літератури. У дивовижній країні-шахівниці, де все навпаки, на дівчинку чекає безліч загадок і дивних персонажів. Та чи дійсно це тільки її сон?
(Seller: sevost)
Price 40,00 грн.
ORDER FORM
Marked with * is required