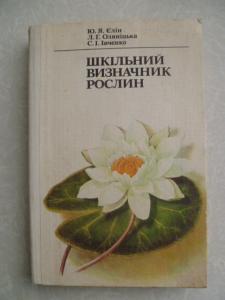 Єлін Ю., Оляніцька Л., Івченко С. Шкільний визначник рослин. 1988 binding type: hardcover.
Category: Book, journal, almanac
Rubric: Other;
Place of origin of goods: Азия
Description: Довідкове видання. Вид. друге, доповнене. Київ Рад. школа 1988г. 368 с., іл. Палiтурка / переплет: Картонна, корінець тканинний,, збільшений формат. Визначник містить відомості більш як про 600 видів травянистих і деревинних рослин, що ростуть на території України. Описано будову, біологічні та екологічні особливості рослин. Для визначення рослин подано цифрові кодові таблиці. Друге видання допловнен
(Seller: sevost)
Price 30,00 грн.
ORDER FORM
Marked with * is required