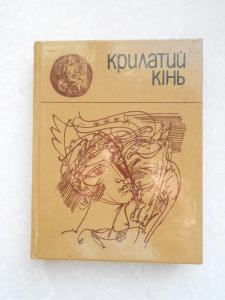 Крилатий кінь. Міфи Давньої Греції. 1983 binding type: hardcover.
Category: Book, journal, almanac
Rubric: Anthropology, ethnography, mythology, folklore;
Place of origin of goods: Азия
Description: Переказ К.Головацької. Худ. оформлення Р.Масаутова. Науковий керівник видання та автор передмови А.Білецький. Київ Веселка 1983г. 207 с., іл. Палiтурка / переплет: Картонна, корінець тканинний, зменшений формат. До книжки увійшли популярні міфи Давньої Греції про Європу, про Сізіфа, про крилатого коня Пегаса та інші.
(Seller: sevost)
Price 45,00 грн.
ORDER FORM
Marked with * is required