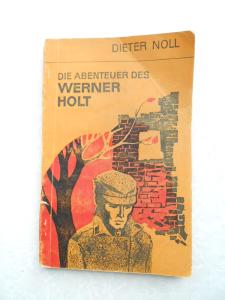 Нолль Д. Noll D. Пригоди Вернера Хольта Die abenteuer des Werner Holt 1973 binding type: hardcover.
Category: Book, journal, almanac
Rubric: Books in other languages;
Place of origin of goods: Азия
Description: / Книжка для читання німецькою мовою для учнів 10-го класу / Дітер Нолль. – К., 1973.
(Seller: sevost)
Price 30,00 грн.
ORDER FORM
Marked with * is required