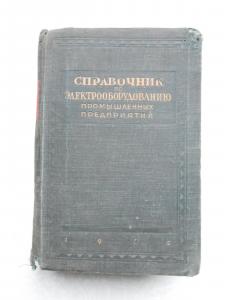 Справочник по электрооборудованию промышленных предприятий 1945г. 1945 binding type: hardcover.
Category: Book, journal, almanac
Rubric: Electrical engineering; Electronics, Electrical, Radio & Communications;
Place of origin of goods: Азия
Description: : справочное издание / СССР, Нар. комиссариат по строительству ; общ. ред. М. Д. Суховольский. - М. : Госстройиздат, 1945. - 666 с
(Seller: sevost)
Price 60,00 грн.
ORDER FORM
Marked with * is required